The country's oldest airbase, Ambala, witnessed another landmark in the history of military aviation when the Air Force's first woman combat pilot, Flying Officer Bhawana Kanth, flew her maiden solo sortie in a fighter aircraft from the base on Friday.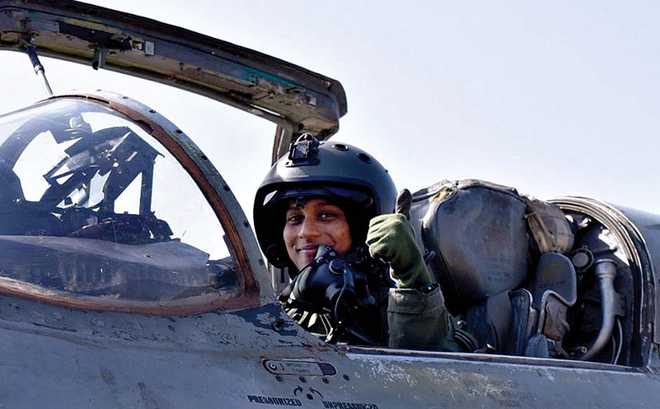 Bhawana took off in a MiG-21 Bison belonging to the IAF's No.3 Squadron, the Cobras, from Ambala, where she has been posted, at 2 pm and the sortie lasted about half an hour.
She became the second woman combat pilot to fly a fighter solo. Flying Officer Avani Chauturvedi, posted with No. 23 Squadron, the Panthers, became the first to fly solo in a fighter from the Jamnagar airbase on February 22.
An engineer, Bhawana is among the three pioneering women combat pilots in the IAF, the third being Flying Officer Mohana Singh. They were commissioned into the IAF in June, 2016, by the then Defence Minister, Manohar Parrikar, at the Air Force Academy in Dundigal near Hyderabad.
They underwent training on the Hawk advanced trainer jets for about a year before moving on to fly the supersonic fighters.The Bisons are the last remaining variants of the venerable MiG-21 fighter that entered the IAF service in the early 1960s.
For more information, please visit www.tribuneindia.com